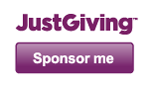 To donate to this year's charity, please click the button above,
Recent Status Updates
Hi all. Say hi anytime. Glad to join.
HELP!!!!!!!
Do i still need to send in my passport photo or is it just online now?
Cannot wait to go home and get on with the rest of forever!
Upcoming Calendar Events
There are no forthcoming calendar events
738,068

Total Posts

12,158

Total Members

MichaelCab

Newest Member

749

Most Online
59 users are online (in the past 15 minutes)
0 members, 59 guests, 0 anonymous users (See full list)
Bing, Google